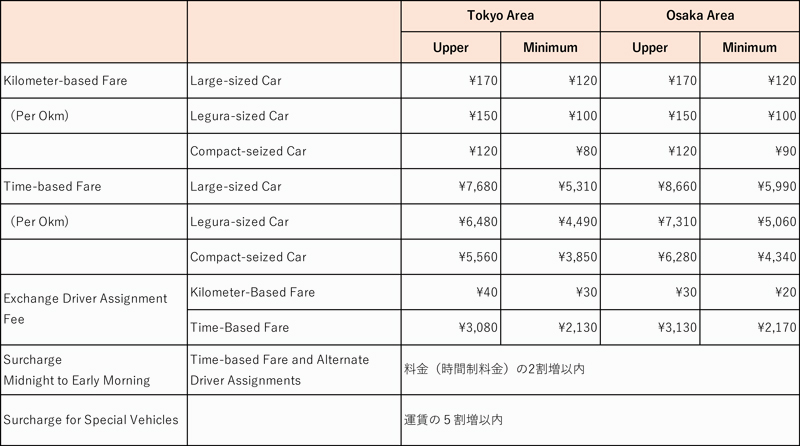 Based on the above fare structure, we will estimate the fare depending on the destination, distance, and time.
Fares are without consumption tax. (8% as of February 2019, 10% after October 2019)
Fees for toll roads, bridges, round-trips, parking, etc. will be charged separately.
For hired cars, there is a surcharge depending on the type of car and driver.
Some high-class vehicles are subject to a 10% surcharge. The following surcharges apply to drivers.
-English-speaking driver (5,000 yen surcharge)
-Chinese driver (3,000 yen surcharge)
Available payment methods
Please ask before booking a charter.